Inside: Discover ways to make your kitchen more efficient for holiday cooking this year!
A guest post from Rose Morrison
Cooking for the holidays can be an enjoyable experience, whether you have all hands on deck or you're whipping up a feast solo.
However, cooking can get stressful in small or disorganized kitchens, especially when there are lots of people ready to lend a helping hand.
No matter what holiday you're prepping for and what dishes you're whipping up, there are various ways to make your kitchen more efficient for holiday cooking.
Here are eight ways you can make your kitchen run more smoothly, just in time for the holidays!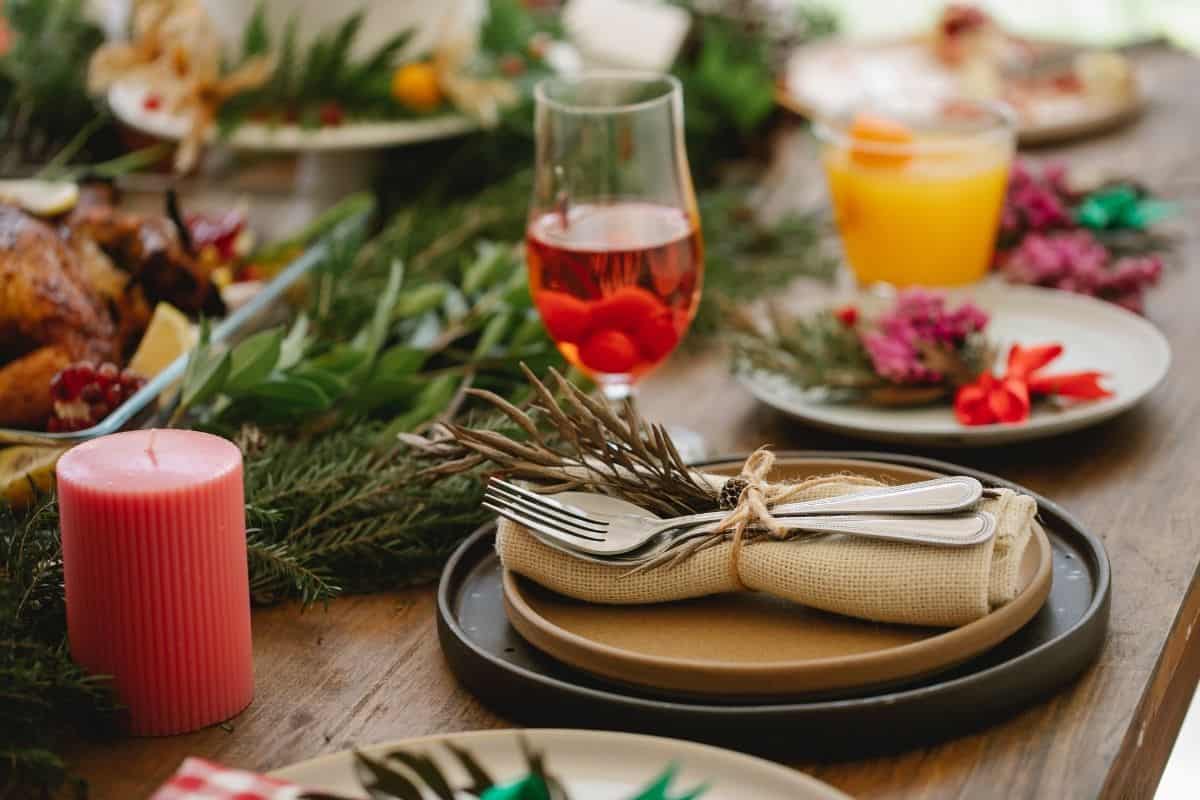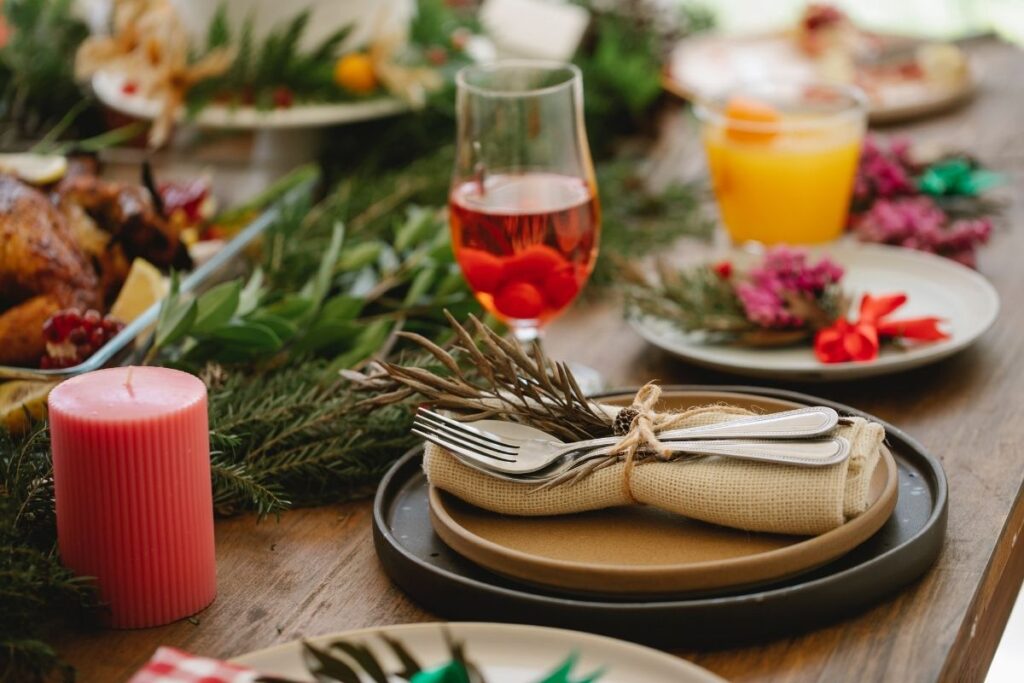 8 Ways to Make Your Kitchen More Efficient for Holiday Cooking
Use these tips to create a better workspace in your kitchen and to minimize holiday stress.
1. Declutter
Clutter and messiness are the most common culprits that get in the way of productivity. This is especially true in the kitchen.
Kitchens can get cluttered fairly easily, and you don't need to be a minimalist to keep things tidy. Start by decluttering the countertops. The less you have on them, the more space you have to work.
Then move on to decluttering spaces like the fridge and your pantry. If you have extra time, declutter appliances and kitchen gadgets as well. The more streamlined your kitchen is, the easier it will be to find the ingredients and tools that you need for holiday cooking.
Working on one area at a time when you're decluttering is one of the primary ways that you can stay organized and get things done quickly.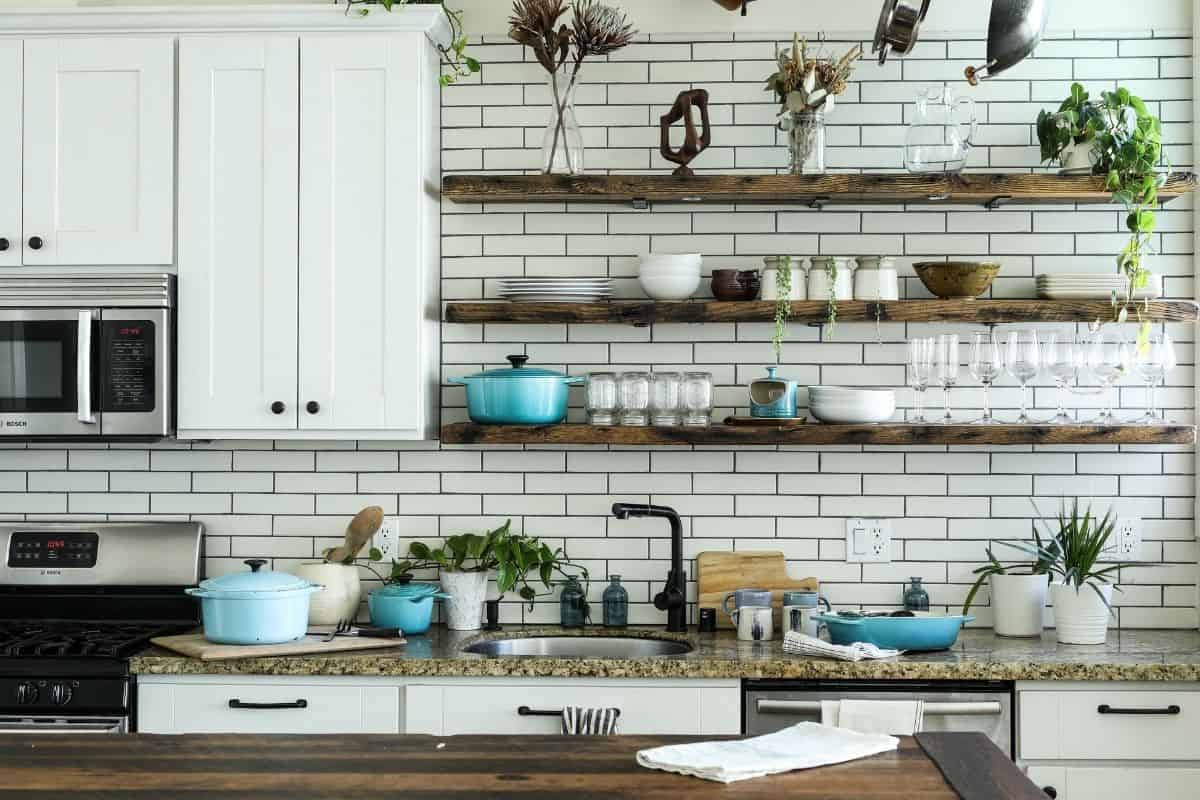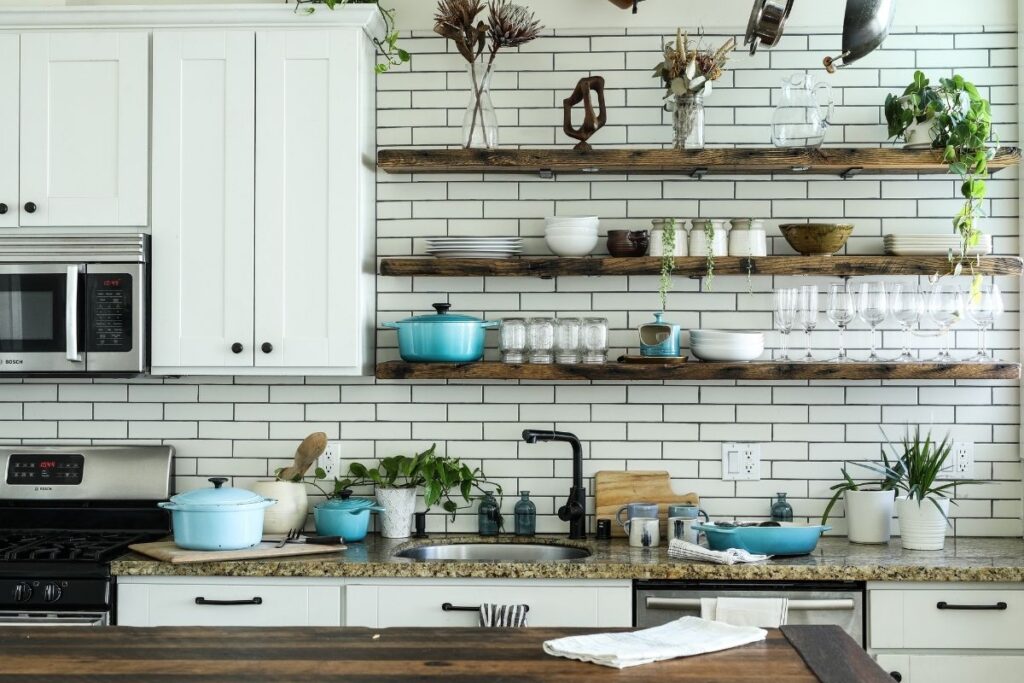 2. Use Labels
Speaking of organizing things, creating labels for select areas in your kitchen is one of the best ways to keep it organized. It also helps family members know where items should be stored, making clean-up easier.
Labeling things can be a great way to increase efficiency, especially if you are working with other people who are giving you a hand that might have never worked in your kitchen before.
This can be especially helpful if you have a pantry with bins and shelves. People will often forget what is in the containers if they aren't labeled, which leads to buying more duplicate items.
3. Organize Drawers
If you plan to host for the holidays, you can make your kitchen more efficient for holiday cooking by organizing your drawers in advance. When your utensils and tools are well organized, the prep process will be smoother as you won't be hunting everywhere for items.
If you have large drawers with loose tools in them or you have old, broken drawer boxes that don't fit your needs now is a great time to replace them with ones that work better for your space.
One of the best things about this tip is that you can do it completely DIY-style, which is a great way to incorporate an easy fix into your organization process before the holiday guests start to roll in.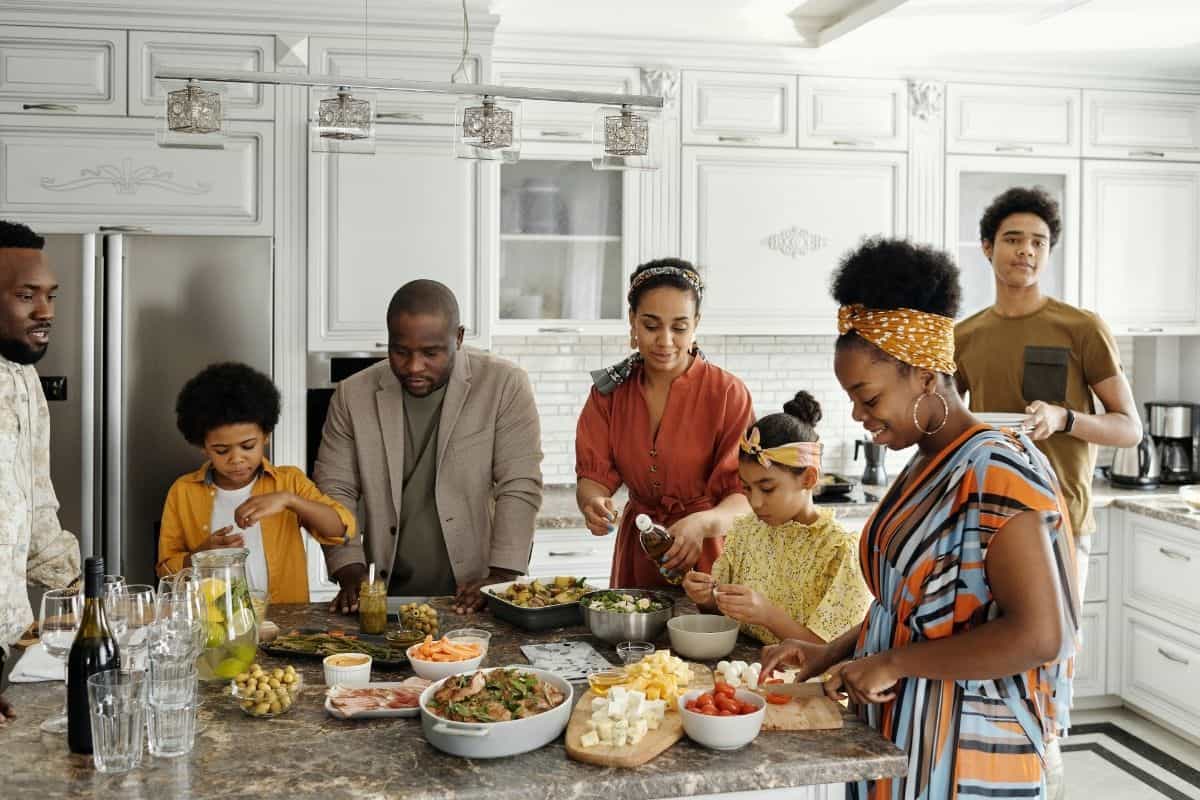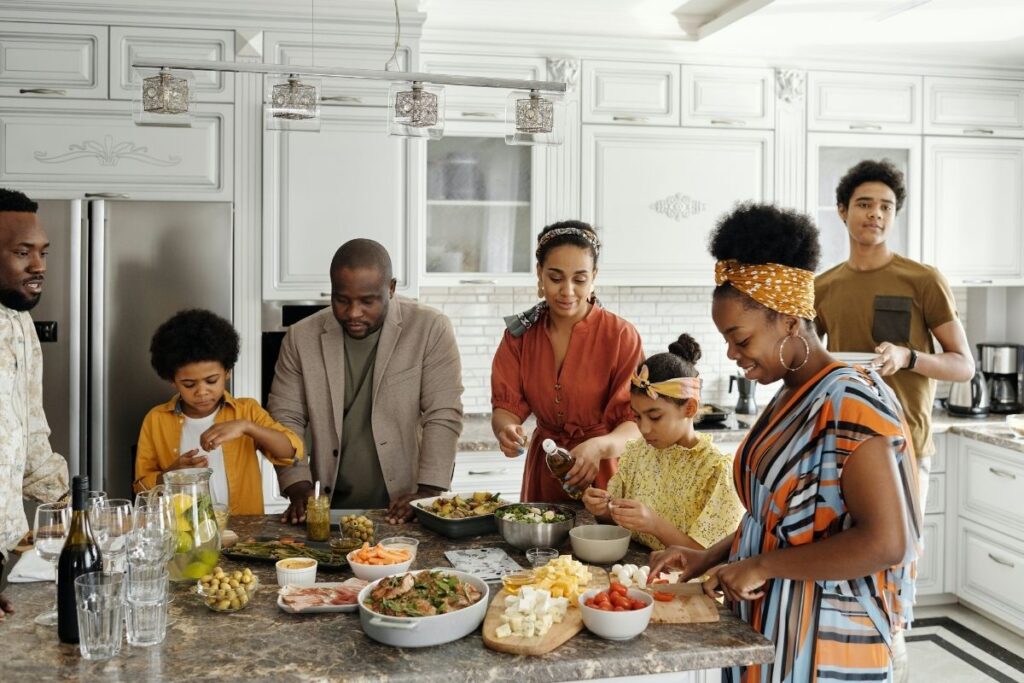 4. Create Zones
To make your kitchen more efficient for holiday cooking (and every day!), create zones for various purposes.
This is particularly helpful for those who have lots of hands helping them out in the kitchen this year, who may not be as familiar with your home and your kitchen.
It's very beneficial to keep similar items together, store appliances near where they need to go when they're being used, and use your best judgment to create a natural flow of work zones.
5. Sharpen Your Knives
This task shouldn't take you too much time but will make a big difference for holiday cooking.
Cooking, baking, and preparing food with blunt knives is never a fun task. Ensure that all of your tools are up to par before you get started on all of the heavy-duty cooking.
Just make sure you're always following kitchen and knife safety guidelines!
6. Get a Spice Rack
Have you ever been in the middle of preparing a meal but you can't find the necessary spices for it? Nothing adds to cooking stress like not having what you need on hand (or not being able to find it if you do have it somewhere!).
There are so many different spices that you probably will end up using throughout your holiday meal prep. Even though keeping things in a pantry or cabinet might seem fine at first, your life will likely be revolutionized by getting a spice rack and having everything in its place.
There are so many different kinds of spice racks you can try, from DIY-style homemade ones to the premade, easy-installation racks that take no time at all.
Whatever you decide, having all of your spices in one place that's easy to access can be such a blessing when you're rushing to get something in the oven.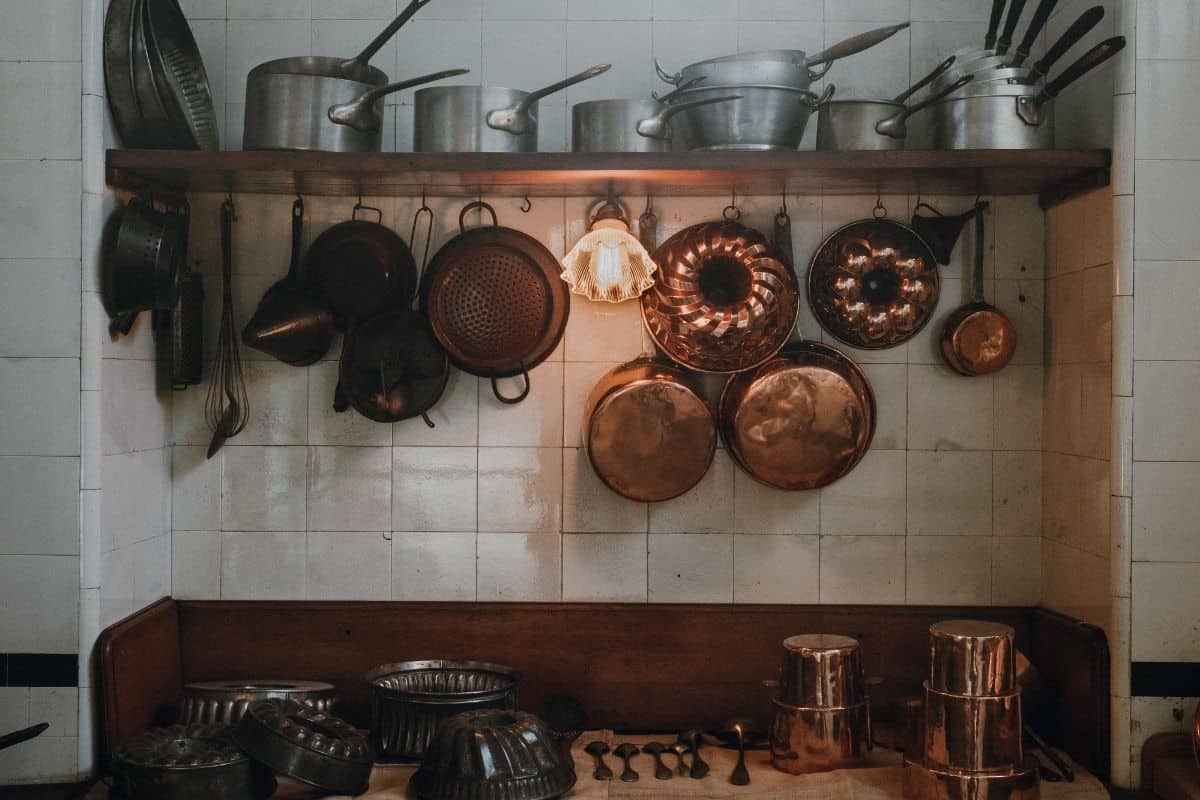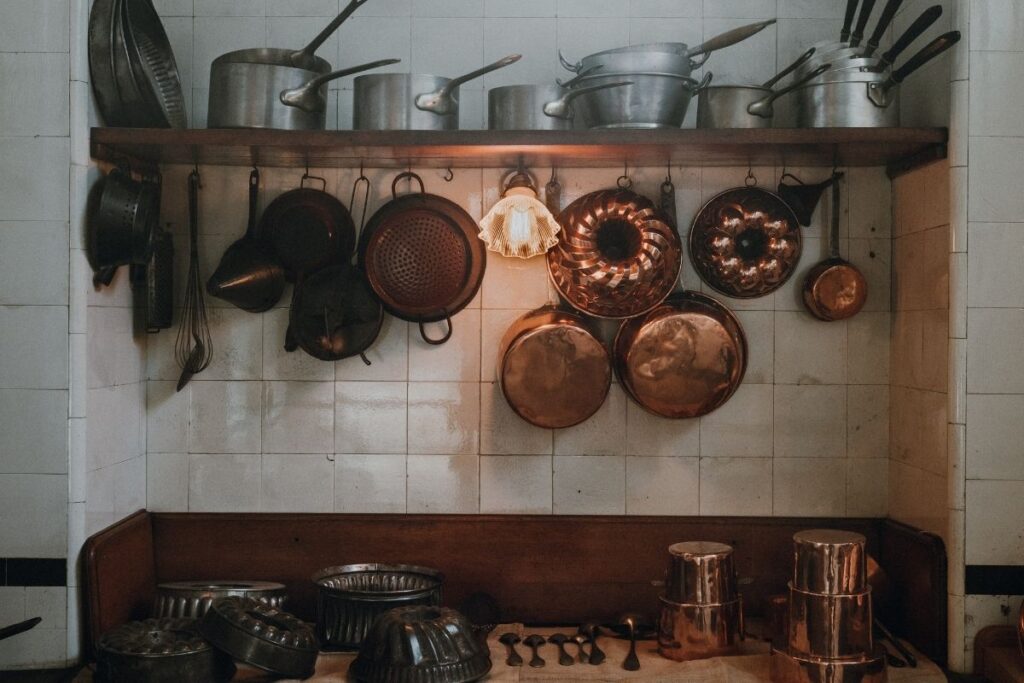 7. Hang Your Supplies
One way to make sure everyone knows where to find things is to keep the big stuff in plain view! Not only does hanging pots, pans, and cooking utensils utilize all of your space even more than standard storage, but it also ensures that everyone knows where to find the supplies they need.
No more storing pots and pans in the oven or stuffing things over the fridge. Plus, this option can look chic and can even serve as a part of your decor.
8. Get Rid of Bulky, Unused Appliances
Although this one is also a part of the decluttering realm, it's a bit more specific and might require a little bit more deliberation. Plenty of small appliances are completely necessary to hold onto. Your microwave and your toaster, for example, should probably stick around.
However, do you think the counter space you've got is best spent housing an air fryer you've only used once? Or how about that pasta maker eating up valuable room in your pantry?
If you don't use it often enough to really want it there, getting rid of it once and for all might be just the thing you need. Decide which items are essential for your kitchen and let go of the things that are simply taking up extra space.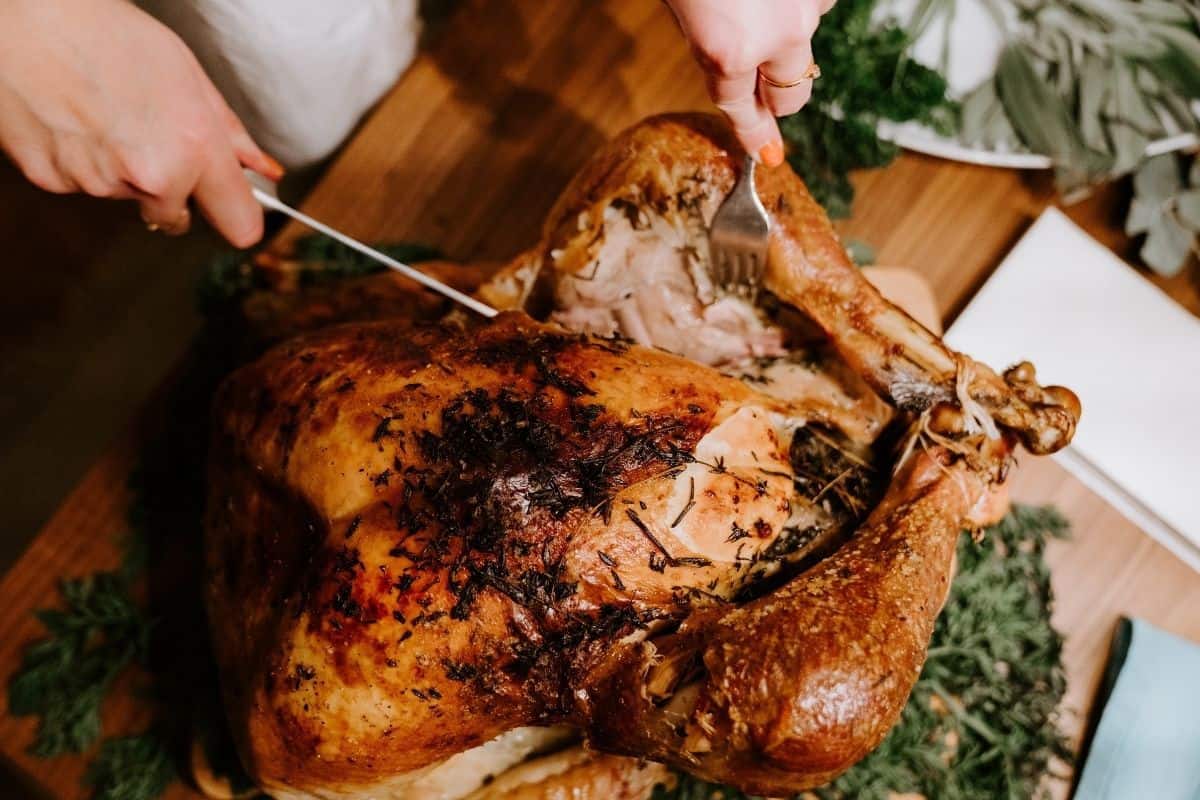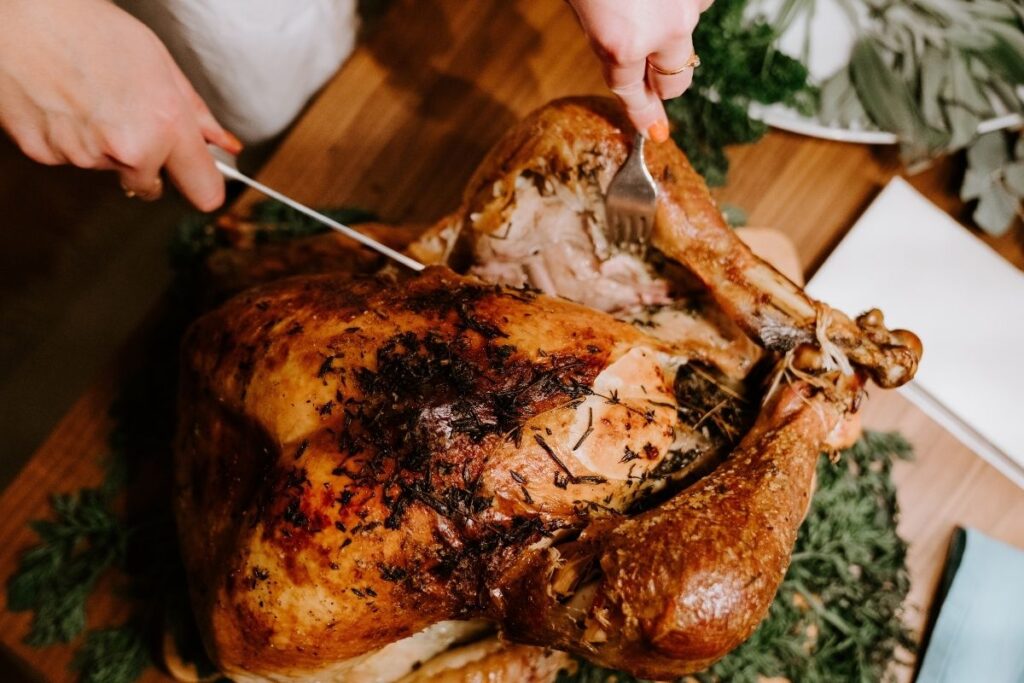 Making Your Holiday Kitchen Run Smoothly
When it comes to whipping up your favorite holiday dishes or even hosting the function this year, there are so many ways to make sure your space is prepared.
You deserve to work in a kitchen that makes you and everyone around you feel comfortable and capable. Through a bit of organization, zones, and decluttering, you can absolutely achieve that.
What is your favorite way to make your kitchen more efficient for holiday cooking? Share it in the comments section.
Sign up on the form below and get weekly tips on simplifying sent straight to your inbox! You'll also get the free Simplify the Holidays Planner to help you have a more organized holiday season this year.