A guest post by Andrea of Simplifying Mom Life
Over the past 2 years, we've moved 3 times. We needed to downsize for each of them. We thought we'd whittled down our belongings to just what we needed, but we had to get rid of more stuff. In order to find a quick way to focus on the essentials and weed out the rest, I used reverse decluttering.
Reverse decluttering was a quick and simple way to downsize our possessions and simplify our life. Perhaps it can help you simplify your life as well!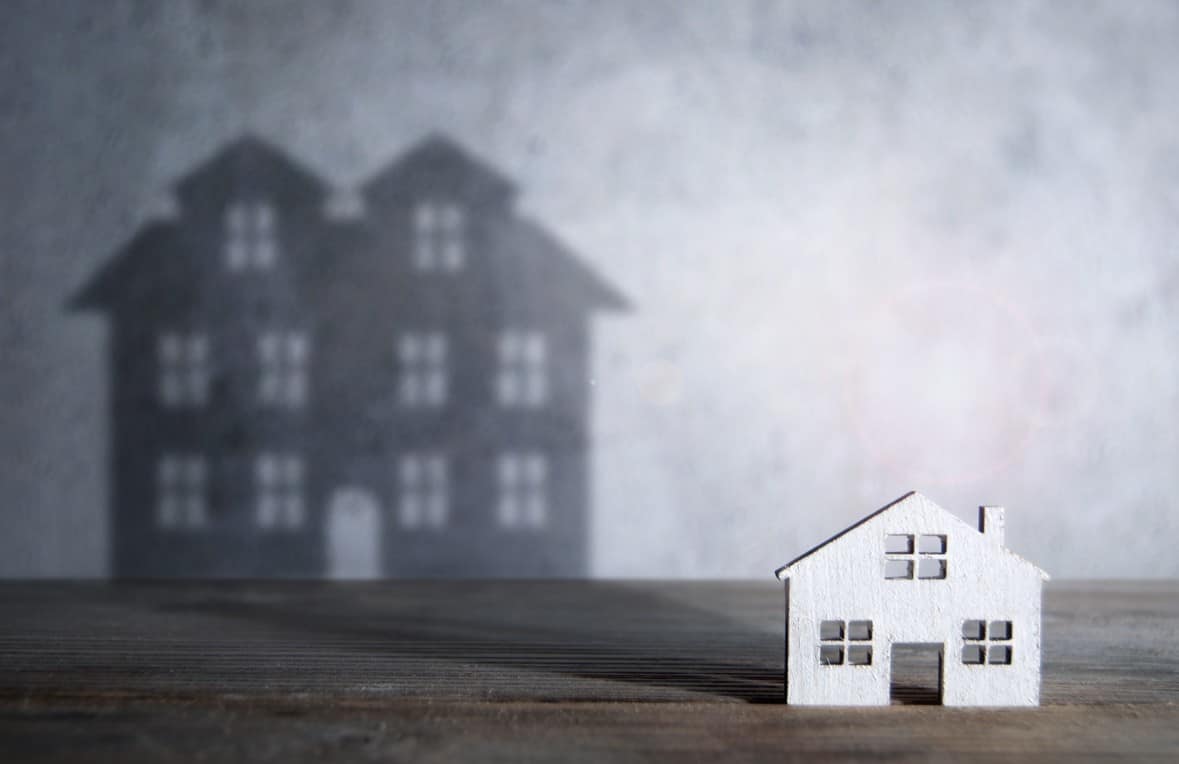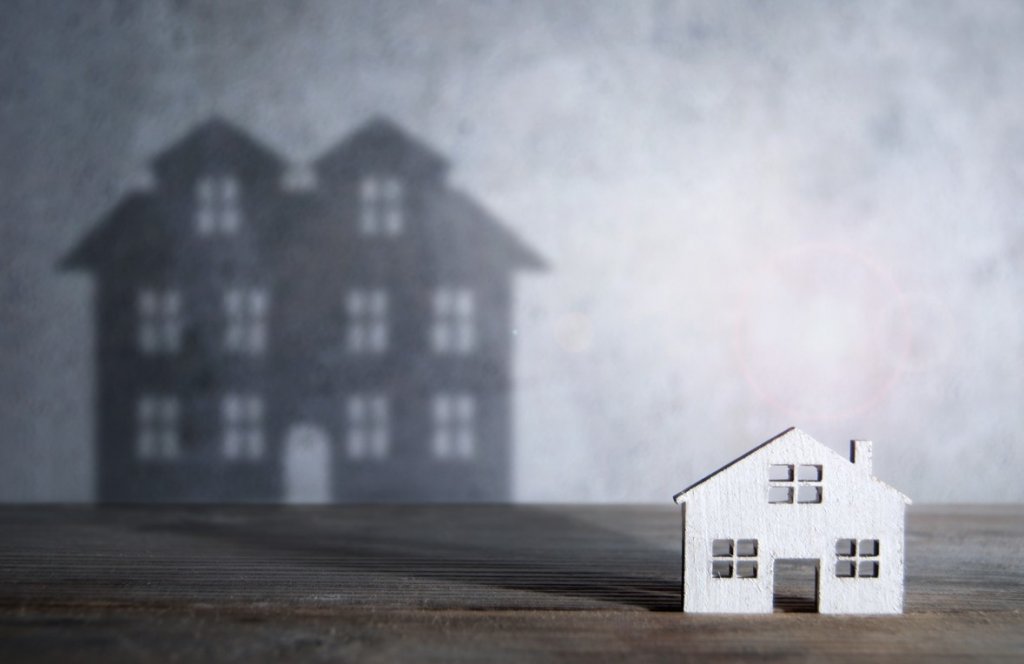 Why Reverse Decluttering?
Let's start with the WHY behind reverse decluttering. Your personal purpose behind decluttering motivates you to find the right method for your situation and circumstances. It's the WHY, or the purpose behind my decluttering motivation that led me to reverse decluttering.
During those 2 years and 3 moves, we went from living in a 3-bedroom home with a 2-car attached garage to a 1-bedroom apartment with a 1-car detached garage.
When we moved the first time, we had a lot of stuff to declutter, sell, give away, and donate. So I began considering different decluttering methods to use.
The Minimalists talk of having a "packing party." However, if you're a busy mom with little ones, a packing party may not be so practical. At the time that we moved out of our 3-bedroom home, my husband and I were both starting new jobs and our daughter was 3 years old.
We were packing up anyway to move, so a packing party didn't seem to fit the situation. It's also not very fun to do with a young child. We needed to unload most of our possessions and sell lots of furniture FAST!
The Marie Kondo version of decluttering has helped many people. Those who have used this method are flabbergasted at the sheer amount of stuff they own simply by putting everything from one category in the middle of their living room.
However, since we were moving and needed to declutter and unload our possessions quickly, this wasn't an approach that would work as fast as I needed. Also, putting all the items from one category to the center of our home wouldn't be as efficient with a sweet little 3-year-old around "helping."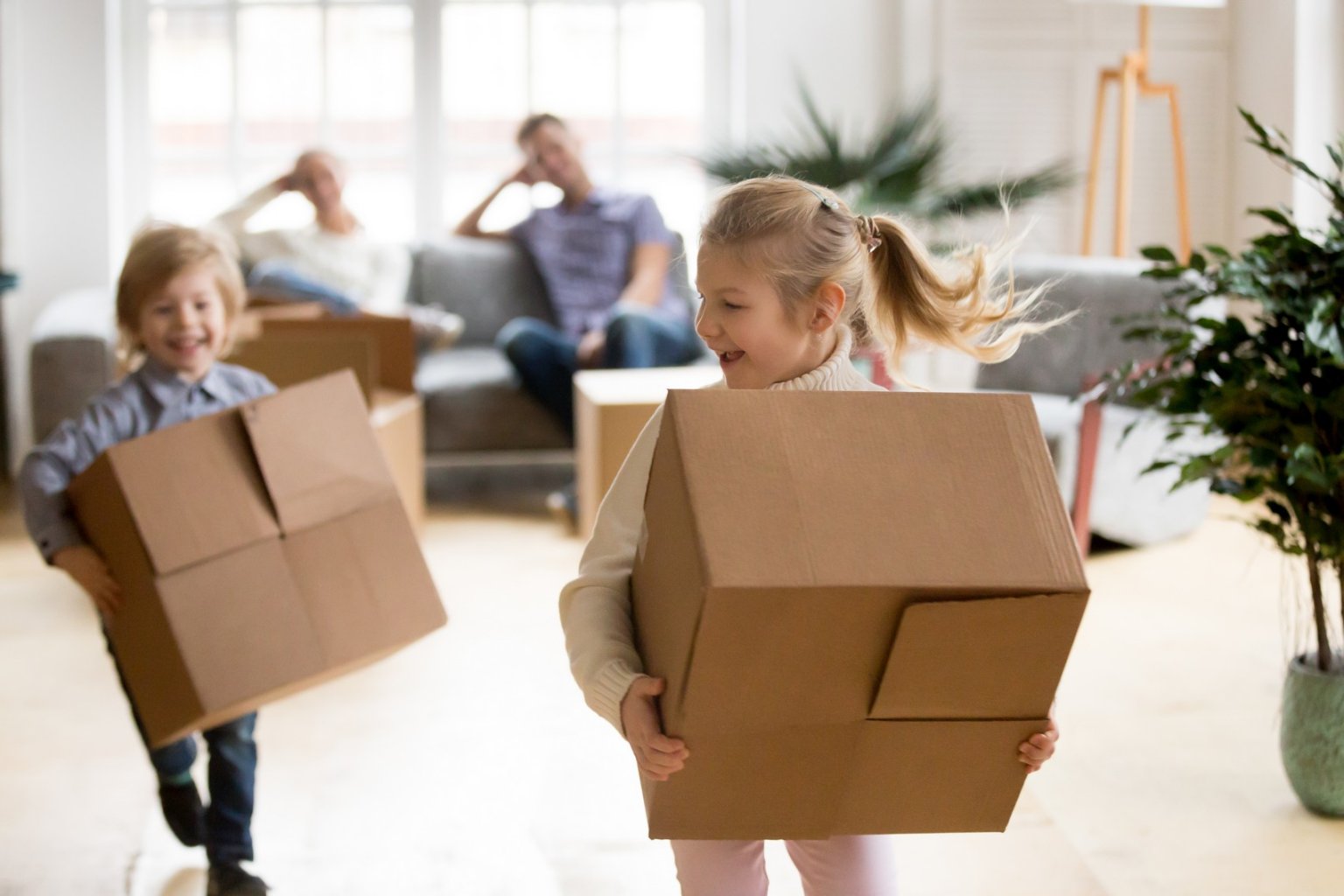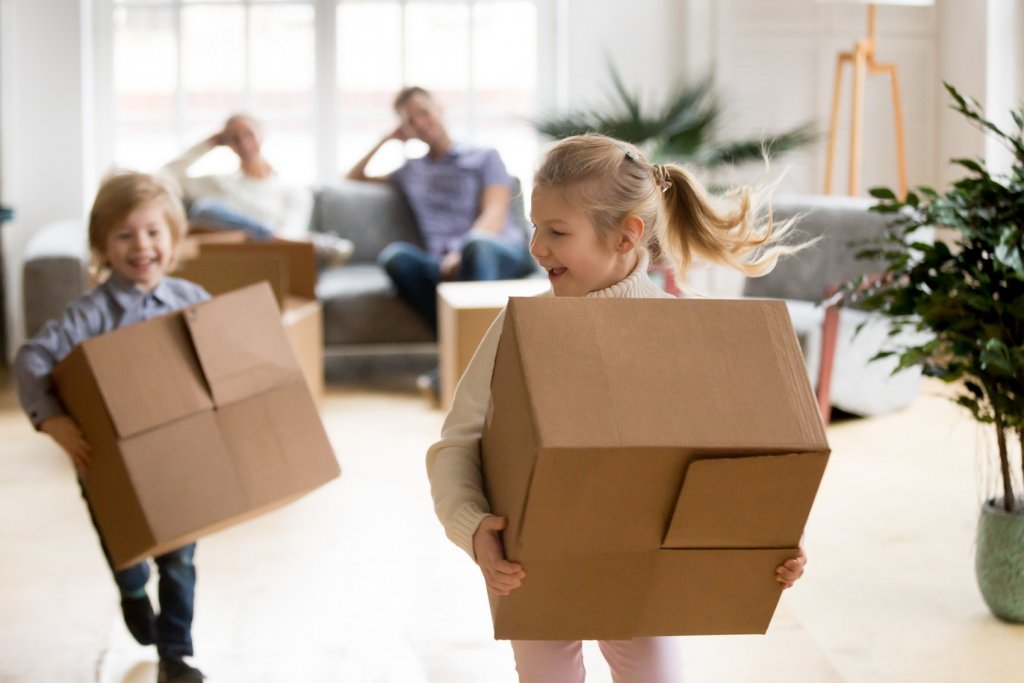 What is Reverse Decluttering?
One day during my lunch break at my new job, it dawned on me that I should work backwards by thinking of all the items off the top of my head that are truly the most important.
I thought, "If there was a fire at my house right now while I'm at work and everything burned, what are the things I can think of off the top of my head that I would miss, whether replaceable or irreplaceable?"
Now, you may be thinking "Sure, sure, it's like the question of what I would bring with me on a deserted island?"
But I do think this exercise has some merit to it. Especially if you've tried decluttering methods and are still having trouble simplifying.
This is because reverse decluttering will help you focus on what's important to KEEP, not what you "should" or "have to" get rid of.
Of course, we can't subsist on NOTHING – but I had the inkling we owned a bit more than we needed to. With the impending move, it was important for us to be able to put our stuff away easily.
Reverse decluttering would help me focus on the ESSENTIALS to efficiently trim the EXCESS.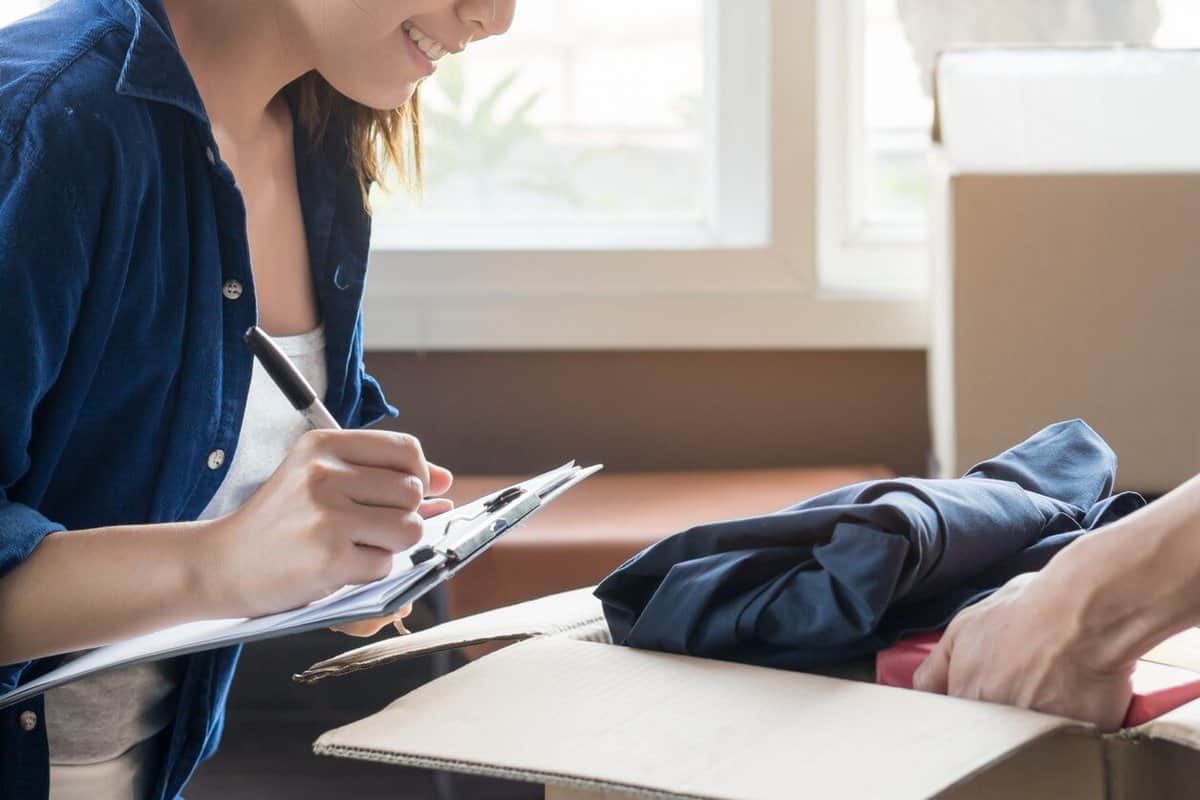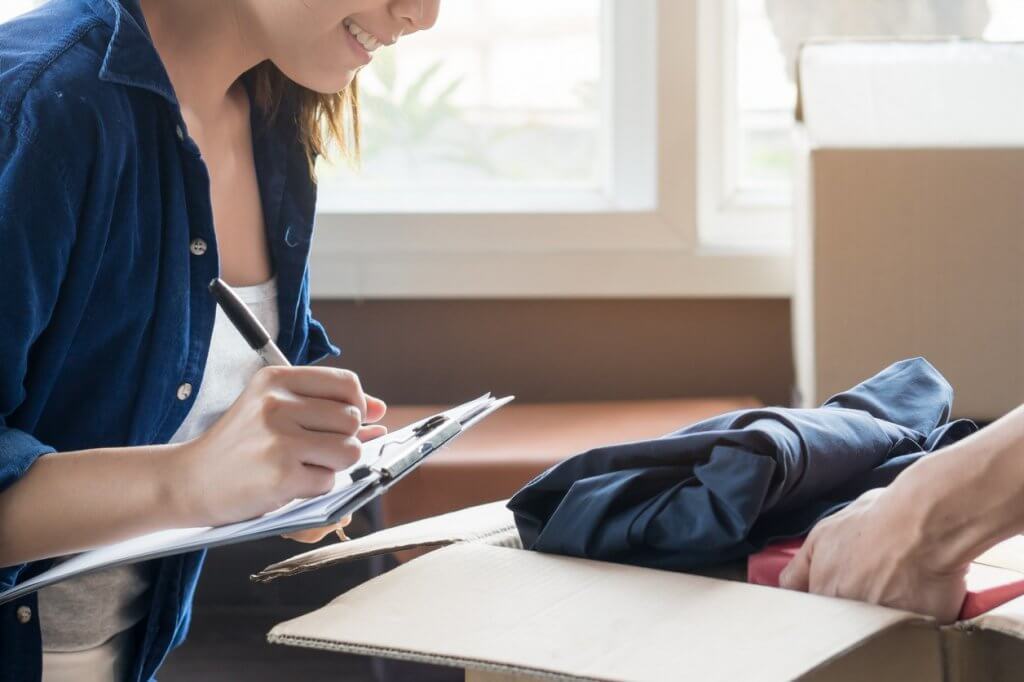 How Reverse Decluttering Will Help You Downsize
1| It will help you to be more objective.
When we consider what we would TRULY miss if we lost everything in a fire, it gives us a new perspective to realize that most of what we own is just stuff.
For example, we need to clothe ourselves. However, living in a first-world country with abundant consumerism, it's easy to get clothes if the need arises.
Maybe we love our home decor, but at the end of the day if it were destroyed in a fire, we can hop over to Home Goods and replace them.
Thus, many things we own are simple to replace. I'm not saying that we should view everything as disposable. It's worthwhile to own things we enjoy. But when it comes to simplifying, being properly objective helps.
This objectivity helped me to part with home decor, furniture, and hobby accessories that I knew wouldn't fit in a smaller place. I sold most of these items on second-hand Facebook groups and apps like Offer Up.
2| It will help you declutter sentimental items.
Reverse decluttering helped me to identify the irreplaceable sentimental items that were the most valuable to me. I was able to conquer these 5 roadblocks that come up when decluttering sentimental items.
I asked myself what I would miss if my home burned down while I was at work. One of the first things that came to my mind was old childhood pictures that I hadn't digitized yet.
I decided to get those pictures digitized quickly so that I wouldn't lose them.
This would simplify my life by helping me shed a storage tote full of childhood albums and photos.
Other sentimental items that I'd been storing in huge storage totes didn't seem as pertinent anymore. A few of them I took pictures of then donated, recycled, or threw them away.
Reverse decluttering can help you realize which sentimental items are truly the most treasured.
3| It will help you pare down everyday items.
Decluttering "useful" stuff can be challenging. These items don't spark joy, but they may serve a practical purpose. The challenge lies in if you should keep them just in case!
These may be rarely used kitchen items like a juicer, waffle maker, serving platters, or an extra set of dishes. They could be gardening tools, clothes that no longer fit or aren't worn much, too many shoes or purses, or even a plethora of toys.
Since our living space became smaller with each move, I wanted our home to function in a streamlined way. This meant culling the just in case items.
So I downsized our dishes to only what our family would need. Surprisingly, it made loading and unloading the dishwasher much less of a chore since the dishwasher is rarely stuffed to the brim!
I decluttered unused kitchen appliances. We created capsule wardrobes for each family member. I set a limit on the number of purses and shoes I realistically needed to own. Lastly, I became fairly adept at organizing small closets on a tight budget.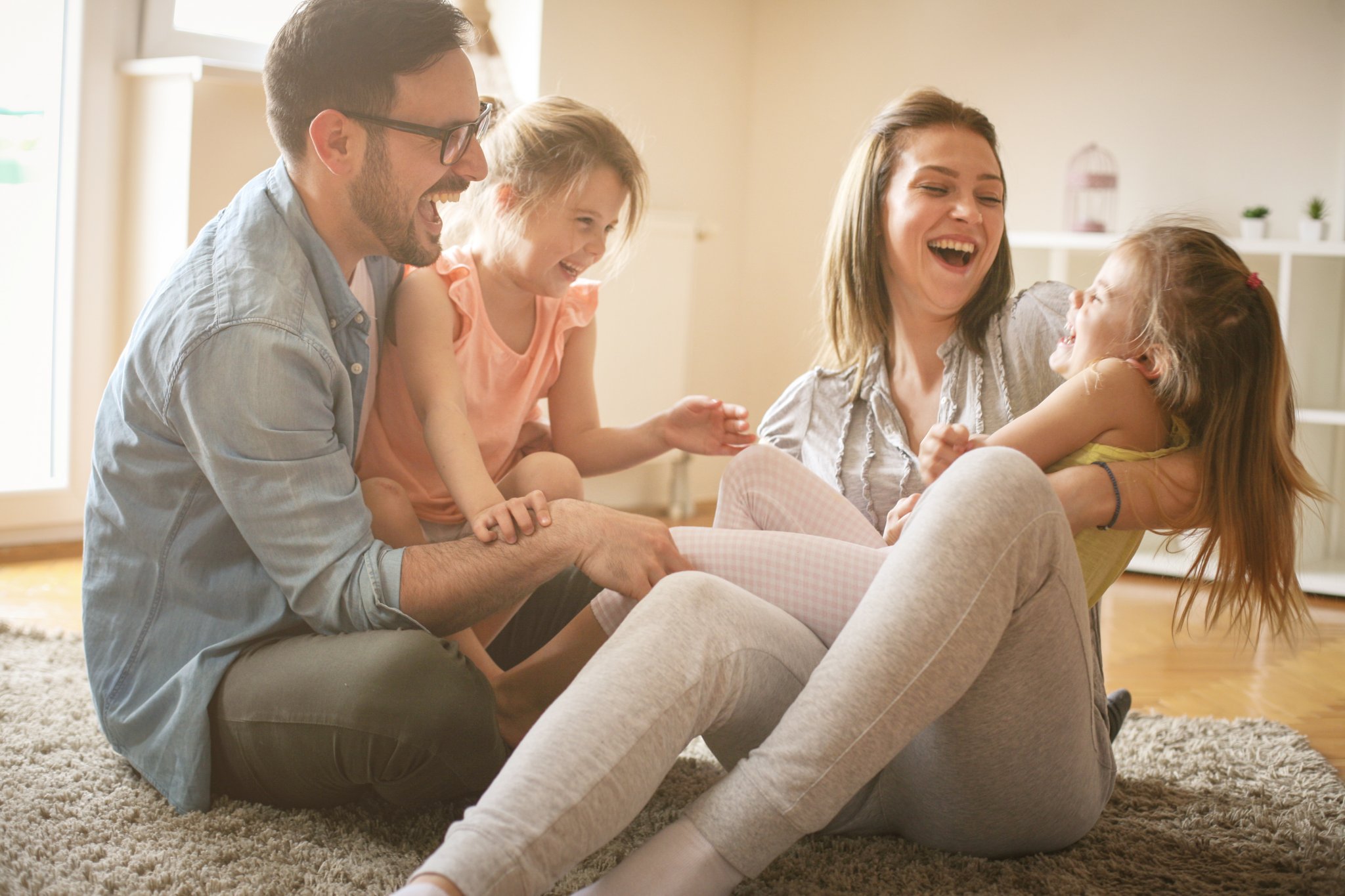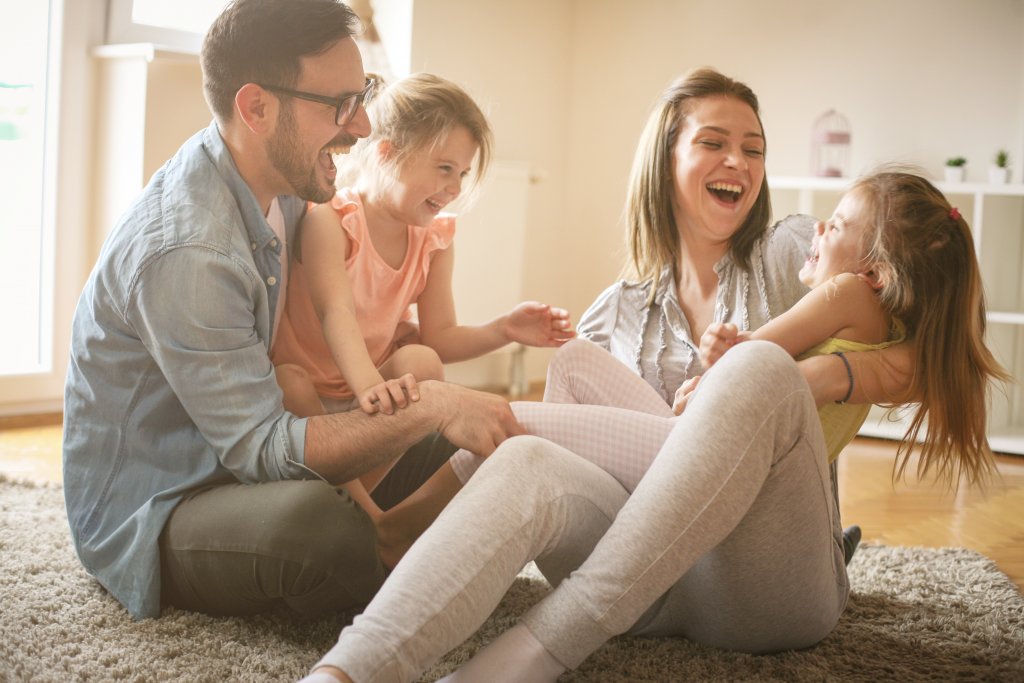 4| It can help you get clear on your goals and hobbies.
Through our 3 moves my husband and I ended up decluttering his guitar and my sewing machine which surprised me.
He can play the guitar and enjoys it, but he doesn't pick it up as often as he used to. He ended up giving the guitar to a friend that didn't own a guitar but wanted to learn to play.
I know how to sew and enjoy it, but hadn't done it since becoming a mom and didn't see myself getting back to it soon. Not to mention that I didn't want to spend money on purchasing fabric. I didn't want to spend my free time taking on new sewing projects.
Do you have different goals than you did in years prior? Have your hobbies changed over the years? Perhaps it's time to shed those things and pass them on to someone who could use them.
Could Reverse Decluttering Work for You?
If you're on a journey to simplify your life, the goal is to alleviate your home of excess clutter. That way you have room to truly live with intention, in whatever season you're in.
Some seasons in life may force you to pare down your belongings, which can leave you overwhelmed wondering where to begin.
Conversely, maybe a new season has brought more clutter into your life leaving you wondering how to appropriately manage it.
Maybe a major change, whether positive or negative, has produced in you a desire to reset and simplify your life.
Regardless of the reason or the season, reverse decluttering can help you figure out what the essentials are in order to shed the excess.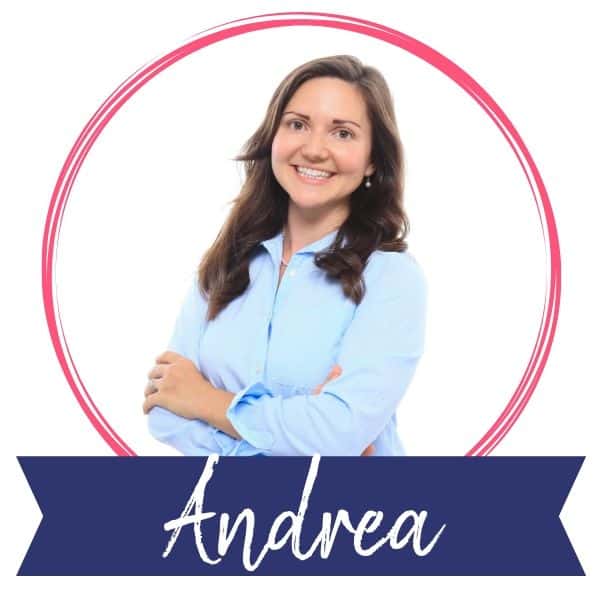 Andrea is a firm believer that every mom can have a streamlined, organized home regardless of their budget. Through her blog, Simplifying Mom Life, she helps moms find realistic organization ideas that won't break the bank. Join her on a quest to own less and create margin for what matters most!
Want to keep up to date with The Simplicity Habit? Fill out the form below to get weekly decluttering tips sent to your inbox. You'll also get the Declutter Plan of Attack to help you create your unique decluttering plan.