Inside: Feeling motivated to declutter your home quickly? Use these tips to create a 7 day declutter challenge to make a huge impact in your home.
Tired of being surrounded by clutter – but don't know where to start?
Think you're ready to declutter your home – but feel overwhelmed by the idea?
Take the 7 Day Declutter Challenge and declutter your home in a week!
It might feel like an impossible task, but I promise you can make a bigger impact than you think in one short week. Through this seven-day challenge, you'll find a new focus each day of the week along with actionable steps you can take right now to declutter your home.
With the 7 Day Declutter Challenge, you'll say goodbye to clutter as you clear out some of the messiest spots in your home – and you'll build momentum to keep decluttering even after the week is done!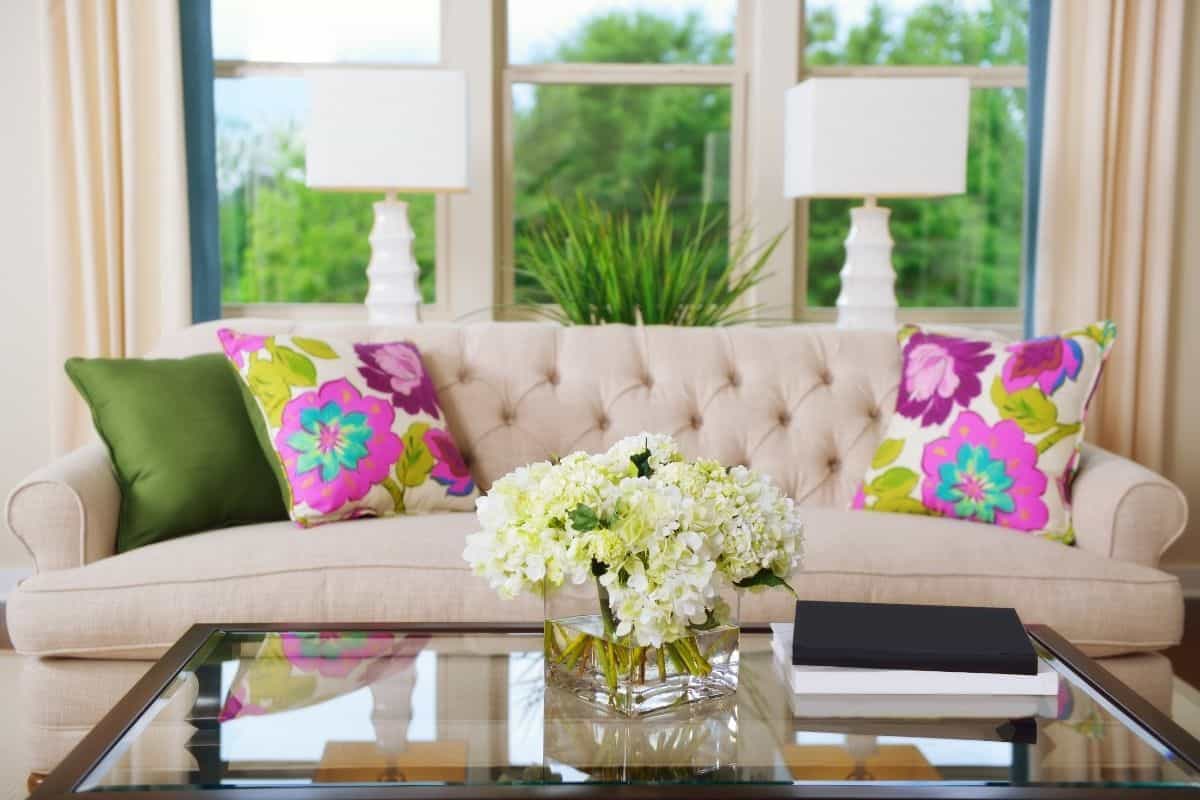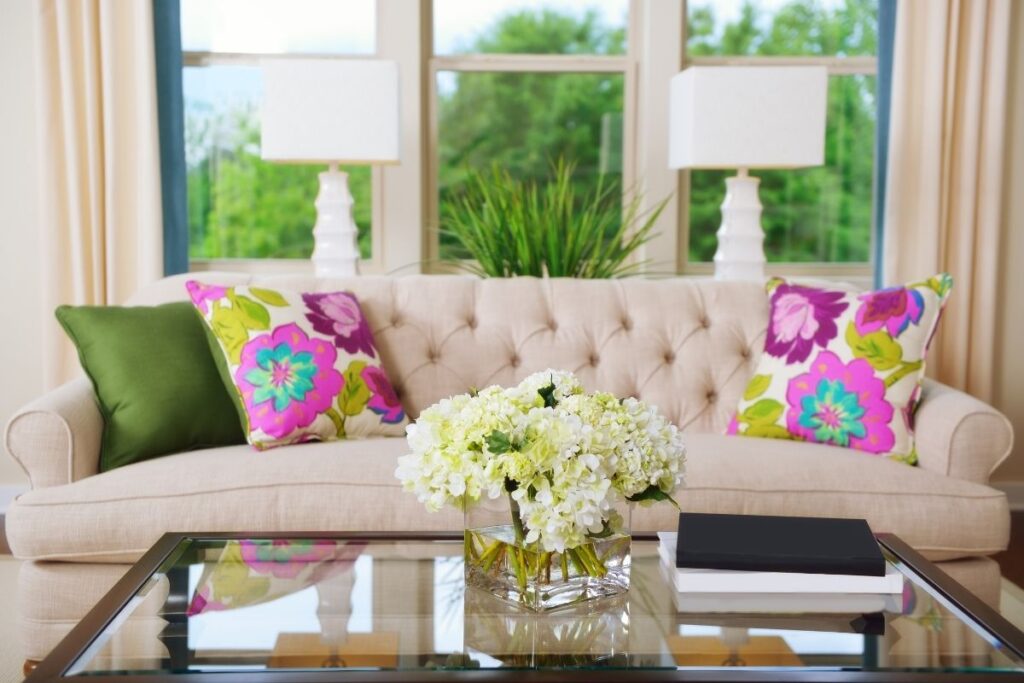 Why a 7 Day Decluttering Challenge?
Creating a 7 day decluttering challenge is a great way to make big progress in your home in a short period of time.
You can go into as much (or as little depth) as your time and schedule allows. The idea is not to have decluttered every single hidden area of your home in a week, but rather to have made a big dent in the easily identifiable clutter.
Completing this challenge will give you a great jumpstart on the decluttering process and help motivate you to take it further by doing more detailed decluttering after.
The 7 Day Declutter Challenge: How to Declutter Your Home in a Week
Ready to start your 7 Day Declutter Challenge? Here are a few things to consider before you begin:
You can start this challenge on any day of the week. Begin on a Monday or a Thursday – it doesn't matter, as long as you stick to the schedule.
Not feeling too confident that you'll stick it out all seven days? Get an accountability buddy! Share this challenge with a friend and see if they'd like to join in!
You're going to be getting rid of a lot of stuff as you complete this 7 Day Declutter Challenge. Whenever you can, keep things out of the landfill by recycling, donating, selling, or upcycling.
Day 1: Declutter your living room.
We're going to start the 7 Day Declutter Challenge by saying goodbye to living room clutter. Put on your favorite playlist, then give your primary living space a once-over and see just how much of an impact you can make.
Set aside any items that don't belong in the living room – books, games, clothes, forgotten glasses of water, etc. to put away as soon as you're done decluttering the room.
Get rid of paper clutter – old magazines on the coffee table, junk mail, catalogs, etc.
Store remotes and other tech accessories.
Reassess your pillows, blankets, and any decor items or accent pieces in the room. Keep only what you truly love.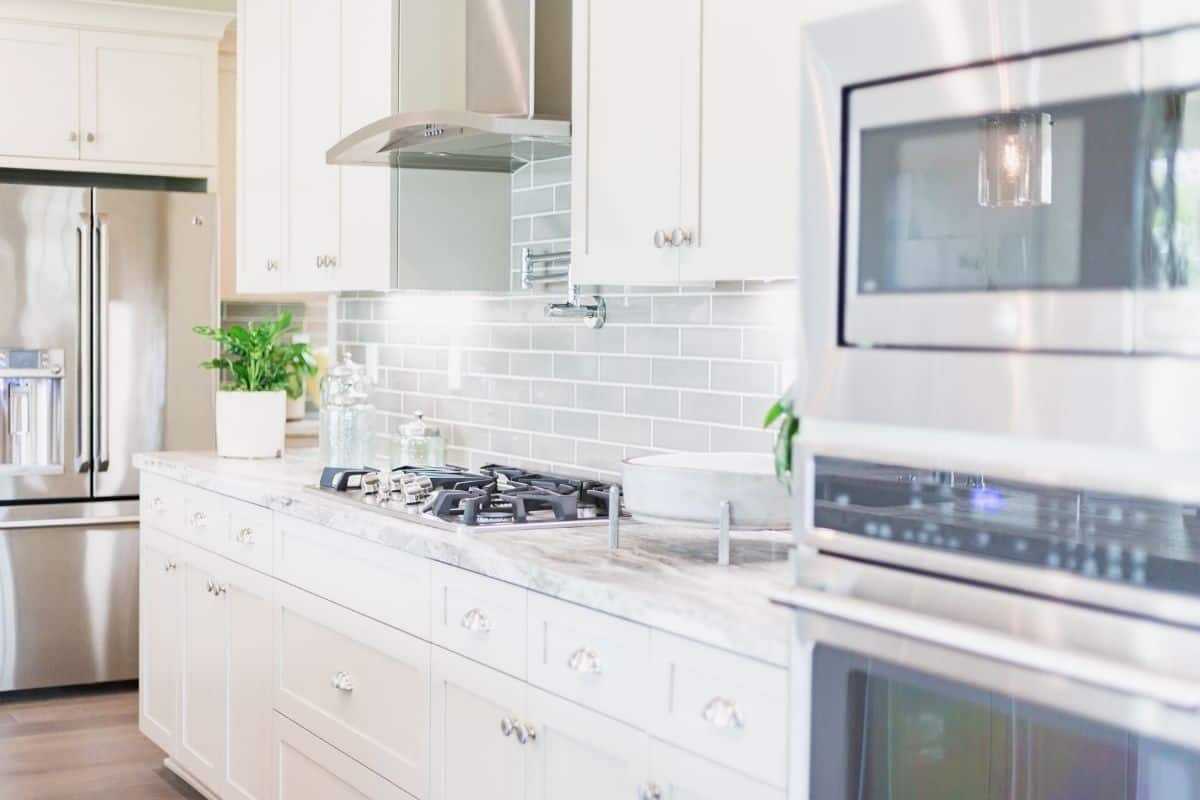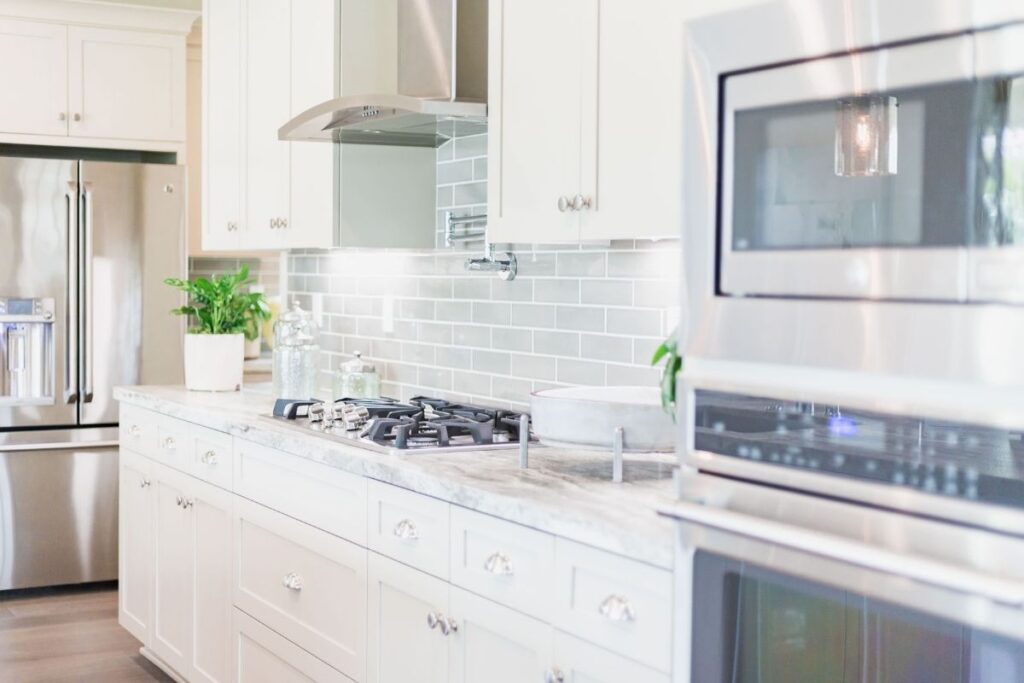 Day 2: Declutter your kitchen.
Now that you've tackled your living room clutter, it's time to move on to your kitchen. With so many cabinets, drawers, and appliances, this one can be tough – but with a little determination, you can make a huge difference:
Get things off of your countertops. Filling your counters with stuff makes your kitchen feel cluttered. Instead, store most things neatly out of sight if you're able to.
Let go of appliances, utensils, dishes, glassware, and other items that are simply taking up too much space & not getting regular use. Resell or give away the ones that are still in good shape.
Don't skip the pantry. Toss anything that's past its prime – you might be surprised to see just how old some of your spice jars are. While you can still use them, they do lose flavor over time.
Want to go more minimalist in your kitchen? Consider which kitchen essentials you need and let go of the single use gadgets.
Day 3: Declutter your bathrooms.
Now it's time to declutter the bathroom. Thankfully, it tends to be one of the easiest room to declutter. You may be surprised to see how much you can find with a little digging.
Sort through your medicine cabinet. If you find medication that has expired, don't just throw it into the trash can or flush it down the drain. Instead, search for ways to safely dispose of used prescriptions in your area.
Go through your bathroom drawers. All kinds of little accessories and odds-and-ends tend to land here. Get rid of anything that doesn't belong.
Have products you used a little of, but don't want anymore? Gift them to someone in your local Buy Nothing group!
Organize your makeup, hair products, and jewelry – and say goodbye to any you no longer want or need.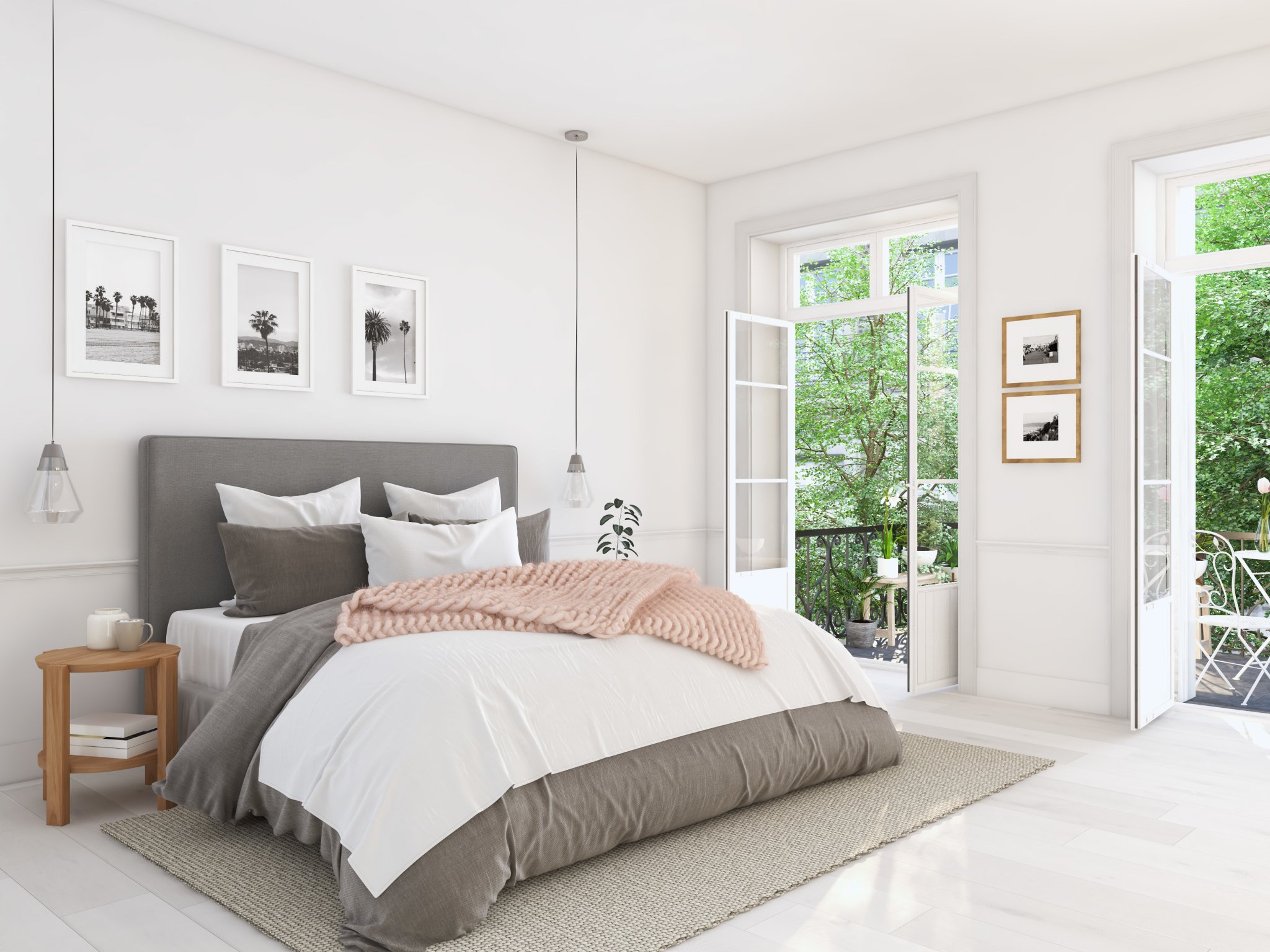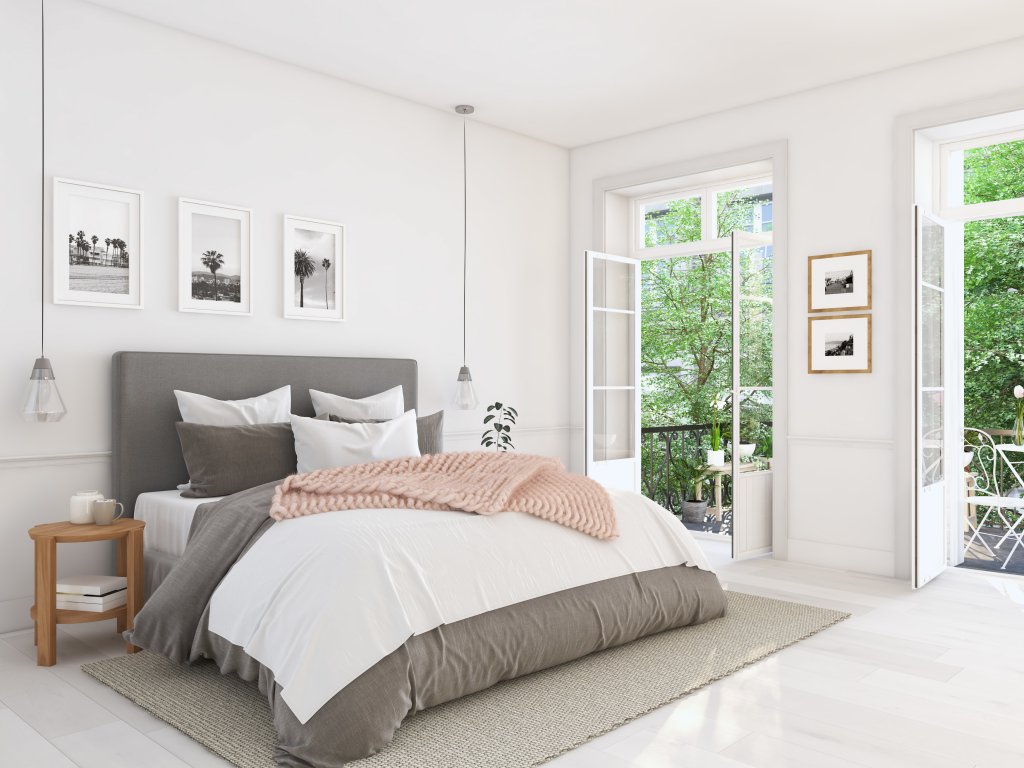 Day 4: Declutter your bedroom.
Since the bedroom is one of the more 'private' rooms in your home, it's easy for it to become the go-to spot for clutter and stuff that you don't know what to do with.
But that clutter isn't doing you any favors – in fact, it's detracting from the peaceful sanctuary your bedroom is supposed to be.
Clean and organize your nightstand.
Sort through your clothing one type at a time. Neatly fold and put away anything you'd like to keep – and create a 'donate' pile for pants, skirts, and other apparel you no longer need.
Sift through your shoe collection and get rid of any pairs that you don't actually wear.
Look through your accessories and pass along the pieces you no longer love and use.
Kids' spaces
And don't skip the kids' rooms, either! If you have little ones at home, this is a perfect time to work with them to declutter their space, too.
Work with your child to sort through their toys and help them put together a pile of items to give away.
Look through your child's clothes and donate or store anything that no longer fits, is damaged, etc.
Sift through your kid's art projects, crafts, and other papers. Have a memory box for each child to save their favorites and recycle the rest.
Day 5: Declutter your storage closets.
Closets are great spots to store stuff – which turns them into magnets for clutter. If it's been a while since you've decluttered your closets, chances are you'll find lots of fun stuff to organize.
Go through your board game collection and get rid of games you'll no longer play. If they're in good condition, sell or donate them to someone in your area.
Take a peek into your linen closet. Make sure everything is neatly folded and organized, and consider getting rid of rogue pillowcases, too-old towels, or anything else you no longer use.
If you're feeling brave, sift through your holiday decorations. Are there things you've been holding onto that you haven't actually put out? Time to say goodbye!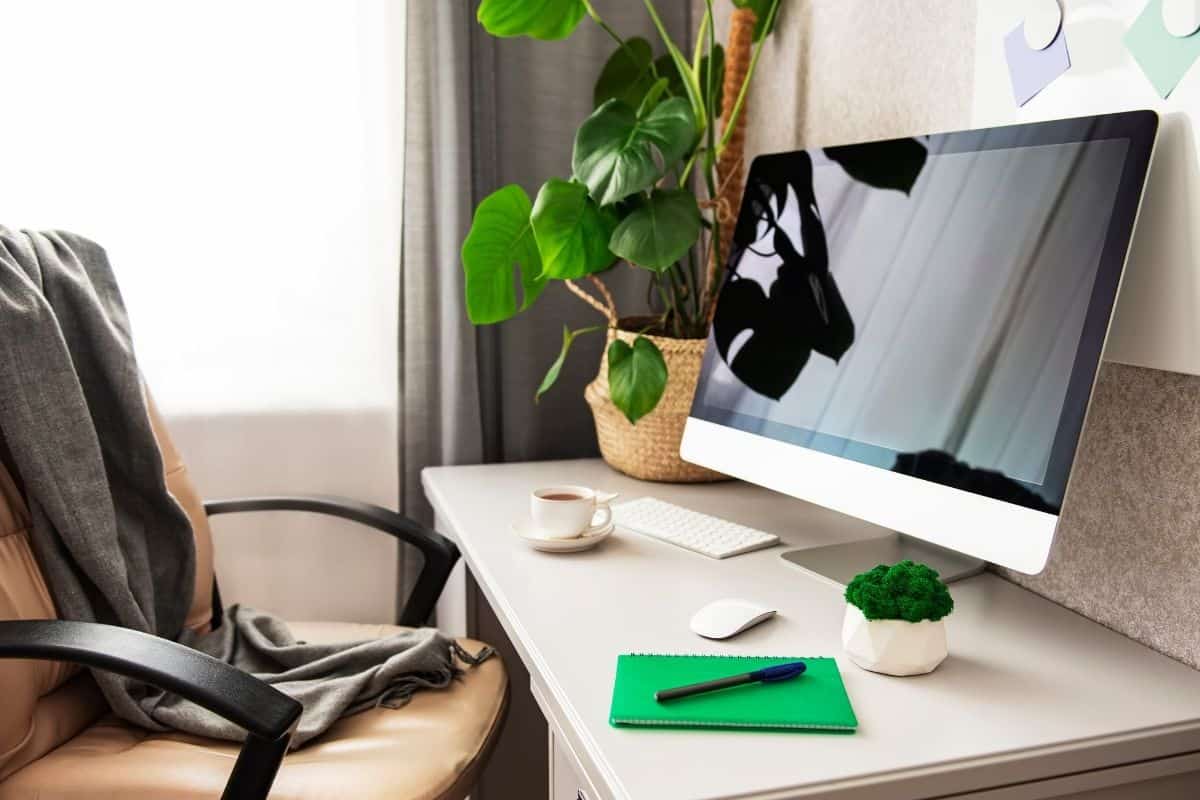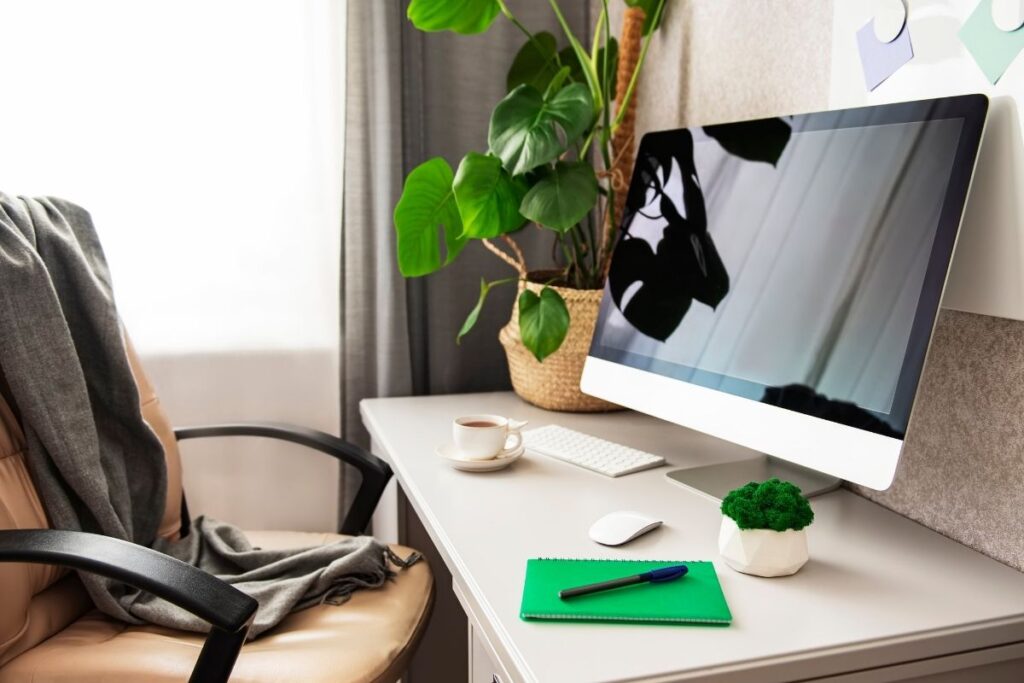 Day 6: Declutter your office.
If you work from home, you probably know just how easy it can be to accumulate clutter in your office. Time to dust off that desk and empty out those drawers!
Open up your file cabinet and see what's inside. Are you holding onto files or documents you no longer need? Shred or recycle them.
Clear out your desk drawers. Organize your paper clips, pens, and miscellaneous odds-and-ends – and then get rid of the rest.
Don't forget about your digital clutter! When was the last time you deleted your old emails, cleaned up your desktop files, or backed up your data?
Day 7: Declutter your garage.
Whether your garage gets a ton of use or it's nothing more than a glorified storage spot, one thing's almost a guarantee – there's going to be some clutter there.
Get rid of obvious trash – old boxes, broken items, and things you no longer use.
Sort and organize tools and yard equipment. Consider selling or donating duplicates.
Go through any sporting equipment or athletic gear.
Which room are you most excited to tackle during the 7 Day Decluttering Challenge? Leave a comment and let me know!
Keep in mind that the 7 day decluttering challenge is not designed to go through every single space in your home. Adjust the schedule as needed and do what you can in the time you have allotted.
You may be surprised how much you can get accomplished in a week and it will motivate you to do a deeper dive in select areas in your home later.
Sign up on the form below to get weekly decluttering and simplifying tips sent straight to your inbox. You'll also get the free 5 Areas to Declutter in 10 Minutes Checklist to help you begin decluttering right away.